Moen's commitment to produce and deliver products all over the world is the reason why you can easily trust this company. It is one of the influential companies in this industry. When it comes to using modern technology, Moen is always up there on the top. Moen 7594ESRS Pull-Down Kitchen Faucet is just one of the many outstanding products that this company has ever created.
Technology– The Arbor Pull down kitchen faucet with MotionSense gives the convenience you deserve. It can literally respond to what you need. Just a simple hand movement will trigger the flow of water through two sensors (one sensor is at the top and the other is at the base of the faucet). Thus, motion-sense delivers an outstanding hands–free convenience. So you don't even have to touch the faucet and this is how it gives you the ultimate comfort in the kitchen.
Moen 7594ESRS Pull-Down Kitchen Faucet gives you the luxury to choose between two spray modes to cover everything. From vegetable washing to scrubbing, you can do whatever you want. All it takes is just a flick of a switch; you can toggle between two modes.
The 68-inch hose will give you awesome maneuverability and your everyday tasks will be easier. The hose will easily return to its original position.
Installetion– The faucet has power clean technology to provide more water pressure and it will help you to remove sticky mess in the kitchen sink. Cleaning up has never been so much fun and it is one of the reasons why this faucet is dynamic. Installing this faucet is as easy as it gets. Its Duralock Quick-Connect Installation System makes sure that you won't have any trouble installing the faucet. You don't even need any tools to install it. There is something about its design that makes it easy to install.
Finishes– Available in three finishes (oil-rubbed bronze, chrome, spot resist stainless). Another unique feature of the faucet is its spot resist stainless finish. This little beauty resists fingerprints and water spots. So your faucet will be clean, shiny and beautiful.You don't even have clean your faucet regularly.
it is one of the highest priced faucets with some of the most awesome features.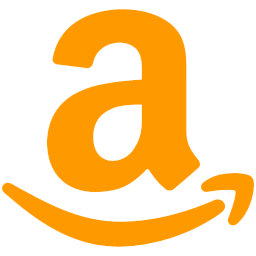 See on Amazon
lets see its features
| | |
| --- | --- |
| Part Number | 7594ESRS |
| Item Weight | 12.3 pounds |
| Product Dimensions | 8.5 x 10.2 x 15.5 inches |
| Item model number | 7594ESRS |
| Batteries | 6 AA batteries required. (included) |
| Color | Spot Resist Stainless |
| Style | 2 Sensor |
| Finish | Spot Resist Stainless |
| Installation Method | Deck Mounted |
Without wasting any more time we are going to look at its pros and cons-
Pros:

Cons:

The 68-inch hose will give you awesome maneuverability and your everyday tasks will be easier. The hose will easily return to its original position.

Because of the lifetime warranty, you can buy the product with confidence and the service is just amazing. You will absolutely love it.

This faucet has the ability to resist fingerprints and water spots because of its "spot resist stainless finish". So, you don't really have to waste your time by cleaning it.

Power clean spray technology gives you more spray power compare to other faucets.

For secure docking of the spray head, it is equipped with the "reflex system".

The flow rate is 1.5 gallons per minute. It could have been slightly better.

The faucet is not really for all the people because the price is on the higher side.
Some important question and answer giver below that can be remove your concern about this product. So, why u r waiting-
| | |
| --- | --- |
| Question: | Can I work in the sink without the water turning on? (For example, I season whole chickens in the sink before grilling them) |
| Answer: | I don't think you have to disconnect. Hold hand over top sensor for 5 sec, and motion will be disabled. Repeat and motion will be turned on again. |
| Question: | Ready sensor doesn't turn on when the hand is directly under the faucet. only when hand is directly in front of the led indicator. why? |
| Answer: | When the plumber originally installed my faucet I had the same problem. I then read the information and it suggested to reset the faucet. What needs to be done is to disconnect the faucet from the power (either battery or electric). Then wait for a minute. Then MAKE SURE THAT THERE IS NO OBSTRUCTION IN FRONT OF THE LED. Next, connect the power AND MAKE SURE YOU DO NOT STAND IN FRONT OF THE LED OR ANY OBSTRUCTION IN FRONT OF IT TILL THE RESET COMPLETES. The reset will take a minute or two. I even keep my head down away from the faucet till the reset has stopped. Once done, the sensor will operate as expected. Hope this helps |
| Question: | If the faucet is turned on via sensor and I want to change the temperature can I adjust using the manual handle? |
| Answer: | Yes, the temperature adjustment on the newer black control box is through the manual handle. If you purchase a faucet manufactured before 04/15, you could receive a gray control box that sets the temperature control. |
| Question: | I have 3 holes in my new kitchen sink; do they sell a cover so it will cover the holes? |
| Answer: | Hello Wayne. Moen's Arbor Motionsense pull down kitchen faucet comes with an escutcheon plate that measures 10-1/4" long x 2-3/8" wide. |
| Question: | Is there a water volume control for the handsfree operation? |
| Answer: | no there isn't volume control, but i have never been annoyed (too little or too much) with the amount of water. i LOVE this faucet and have installed in three homes. My husband, a contractor, recommends it to clients all the time. |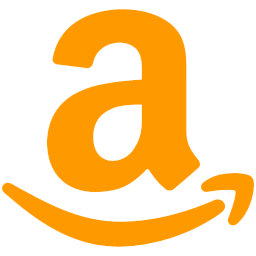 See on Amazon
Moen 7594ESRS Pull-Down Kitchen Faucet is one of the best kitchen faucet and that faucet almost best sellers. So, if you want a perfect kitchen we think that is the best for you.